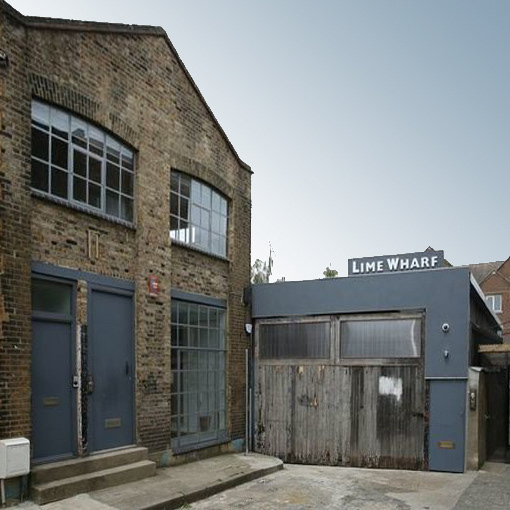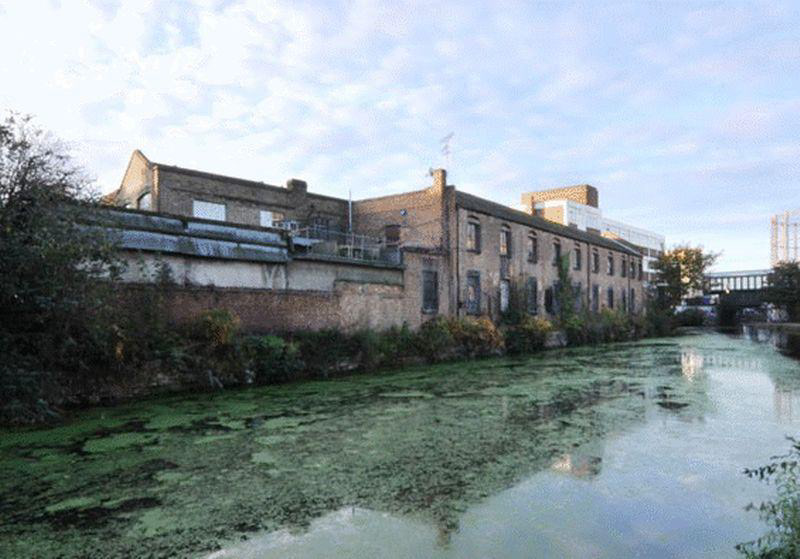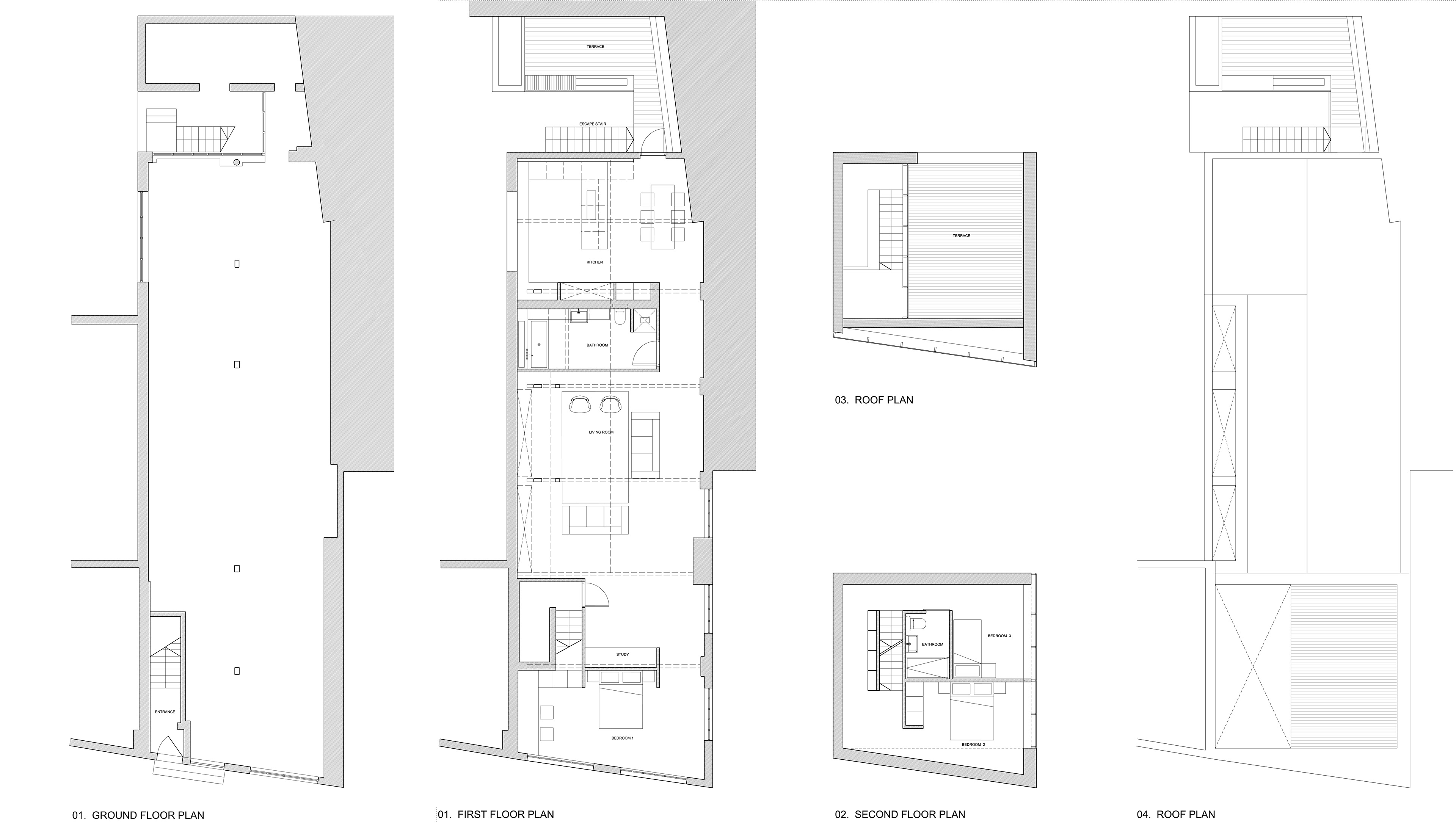 Vyner Street has emerged as hub of contemporary visual art activity. The area is characterized by mixed uses with a diverse community of artists, galleries, manufacturers and entrepreneurs. Over 30 galleries open their doors for the "first Thursdays" art event each month.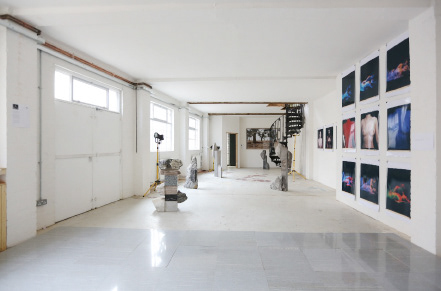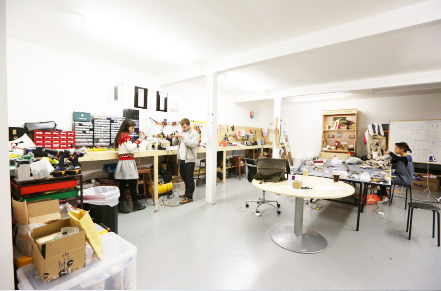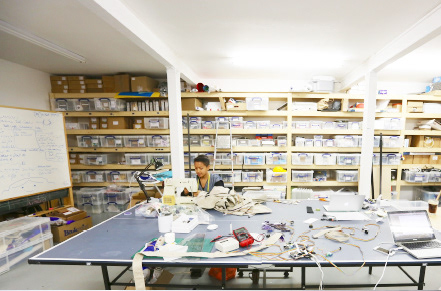 This innovative conversion of a warehouse space into a home/ art gallery forms part of an artist community - both the home and studio open for private exhibitions. Artists showcase their work in an intimate space, away from the white box gallery walls.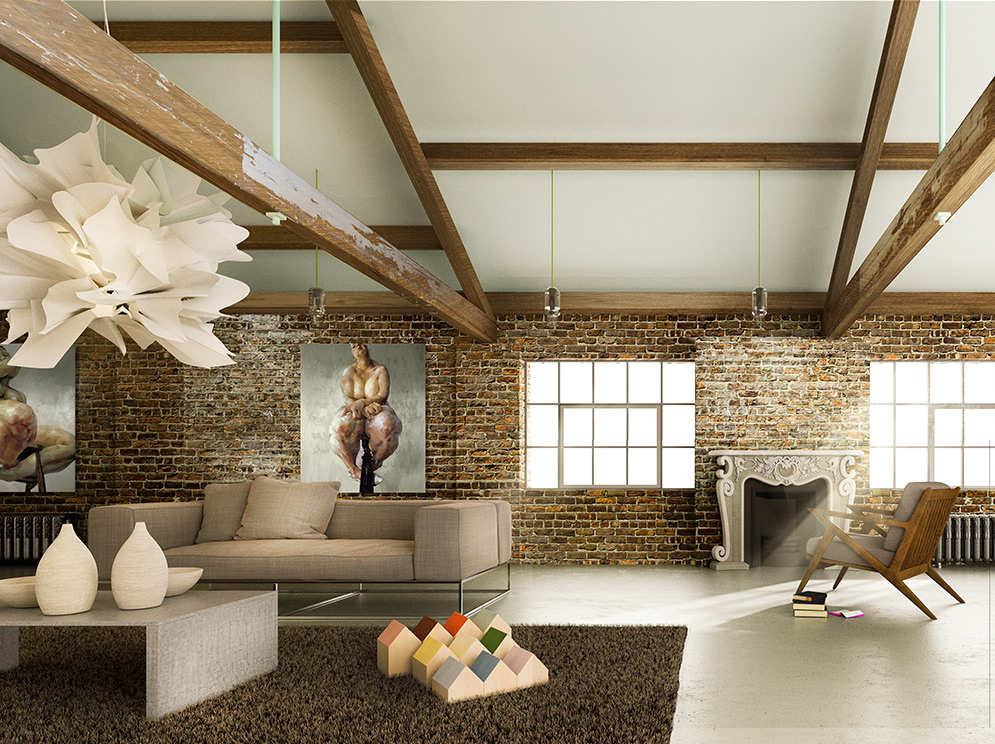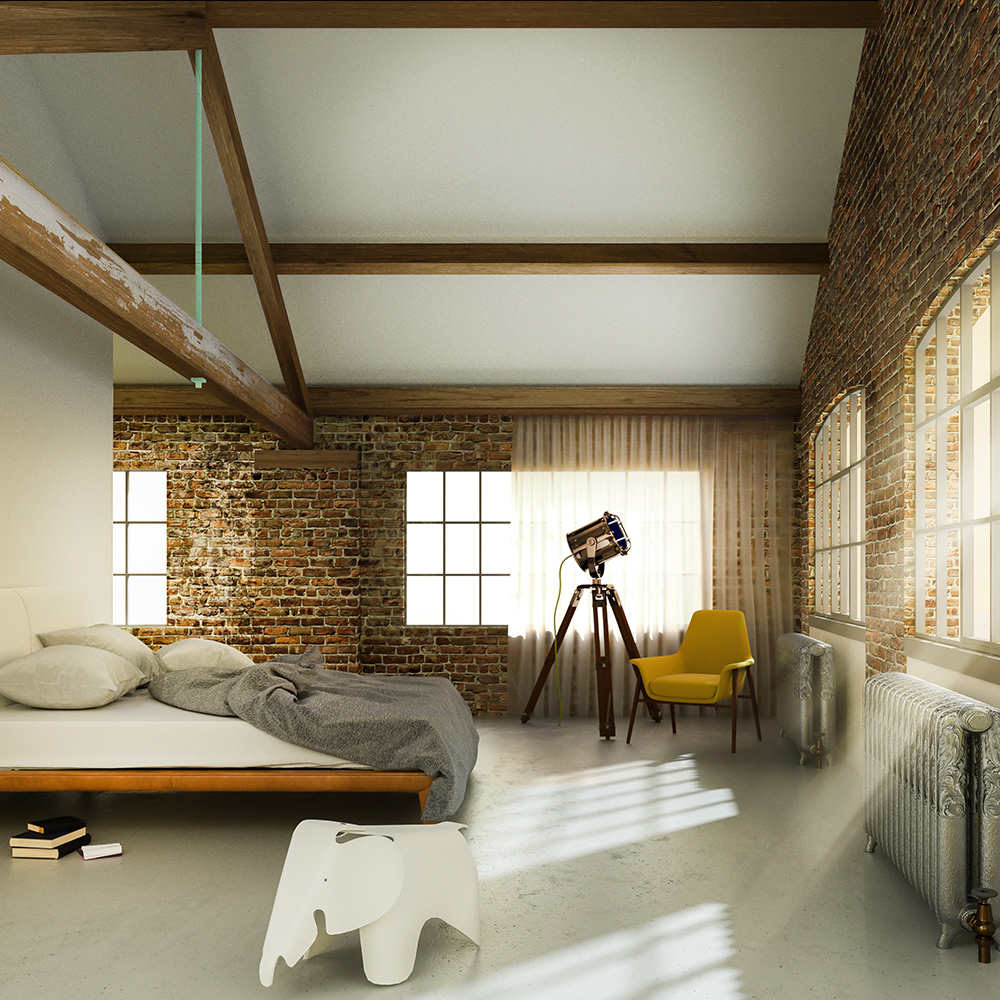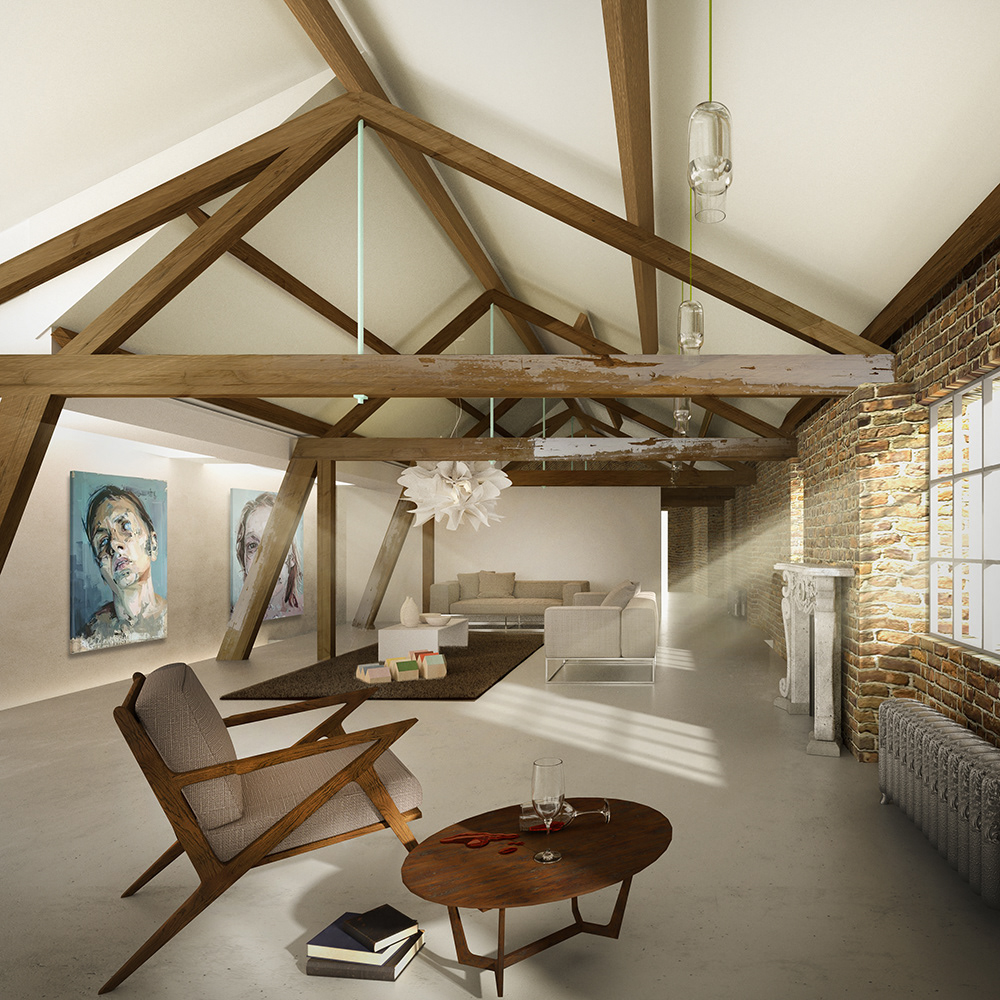 The home has been designed as a single open-space retaining and enhancing the existing brick walls and exposed timber trusses. Artists are welcome to provide entrainment during the private exhibitions and the kitchen has been designed to provide space for professional chefs. 
The original brickwork, a major feature of the building, was exposed, retained and enhanced, including the rough painted finishes of the original gable wall. The modern, minimalist kitchen was configured as a piece of free-standing furniture, the stainless steel in contrast to the rough hand-crafted red brickwork of the original building.